Wellness Bounce, LLC was formed out of a passion for rebounding. This site is dedicated to providing valuable information on the benefits of rebounding and offering quality therapeutic rebounders. My vision is "to make health and fitness fun and rewarding through the joy of rebounding".
Please take the time to read the information contained in this website. Rebounding has significantly improved my health and allowed me to stay fit and strong without the jarring and soreness that accompanies most other forms of exercise. It truly is one of a kind! It is my pleasure to be able to share some of the important information that I learned in my rebounding certification class.
Thank you for visiting.
Best regards,
Eric Ransome
Certified Reboundologist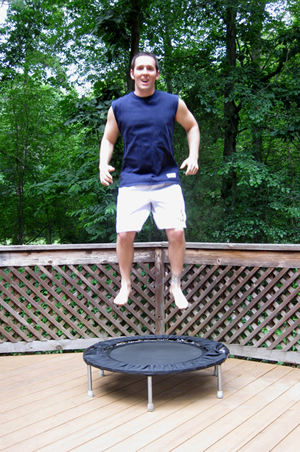 Eric enjoying the strength bounce.